Rocketbirds 2: Evolution



Developers(s)

Publisher(s)

Composer(s)

Series

Rocketbirds

Engine

PhyreEngine

Platform(s)

PlayStation 4
PlayStation Vita

Release Date(s)

Early 2015

Genre(s)

Platformer, Action-adventure, Puzzle

Mode(s)

Single-player, Cooperative

Media

Download
Rocketbirds 2: Evolution is an upcoming sequel to Rocketbirds: Hardboiled Chicken, being made in PhyreEngine and is developed by Ratloop Asia.
Plot
The story will be revolving around Hardboiled Chicken, Putzki, the Penguin Army, and the Space Owls.
Development
The games' existence was teased when the PS Vita version of Rocketbirds: Hardboiled Chicken released, as there was an extra called Rocketbirds Two on the extras menu. It featured concept art of various types of Transdimensional Space Owls and Vehicles. While it wasn't given an official announcement, when the team received the PlayStation 4 kits, they begun work.
Sian Yue Tan stated on the PlayStation U.S. Blog that his team will be reusing the PhyreEngine from its prequel, as they have the work and experience on it.
In the official Rocketbirds Facebook, the team confirmed the sequel with a teaser photo.
Videos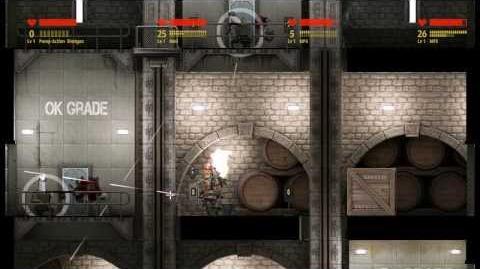 Gallery
Concept Art